Documentation
The software provides in-program help which is accessed by pressing Ctrl and Space together and executing the command "help".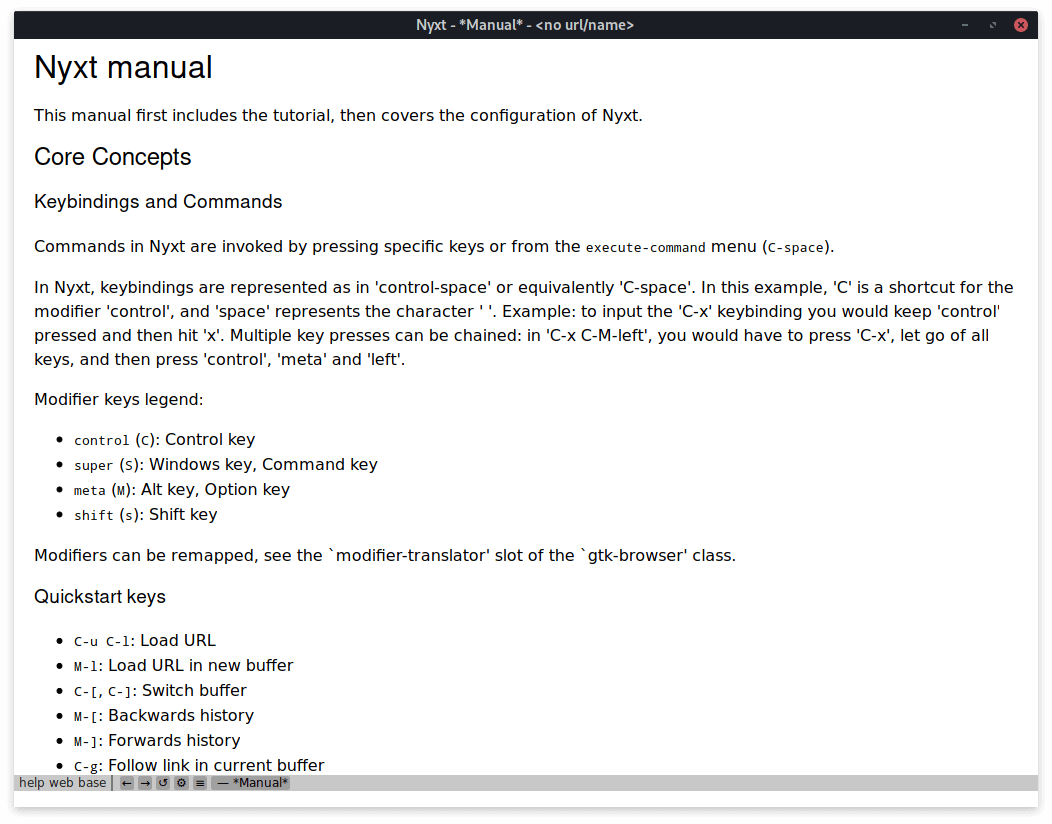 The manual is essential reading. It covers the various keybindings and commands, explains the concept of buffers with modes and minibuffers, how to use the search functionality, details the various bookmark-related commands, and more besides.
Nyxt is written in the Common Lisp programming language which lets users customize the program exactly to their preferences, even when it's running. The manual makes a good job of explaining how to customize the program.
You can also list the keybindings from the help screen.
Too many open source projects offer little or no documentation, so it's refreshing to see Nyxt provide in-program help.
Pages in this article:
Page 1 – Introduction / Installation
Page 2 – In Operation
Page 3 – Documentation
Page 4 – Summary