Last Updated on May 25, 2022
In Operation
When you start Fondo, you are presented with a window with 3 tabs running along the bottom. The images below show the first two tabs.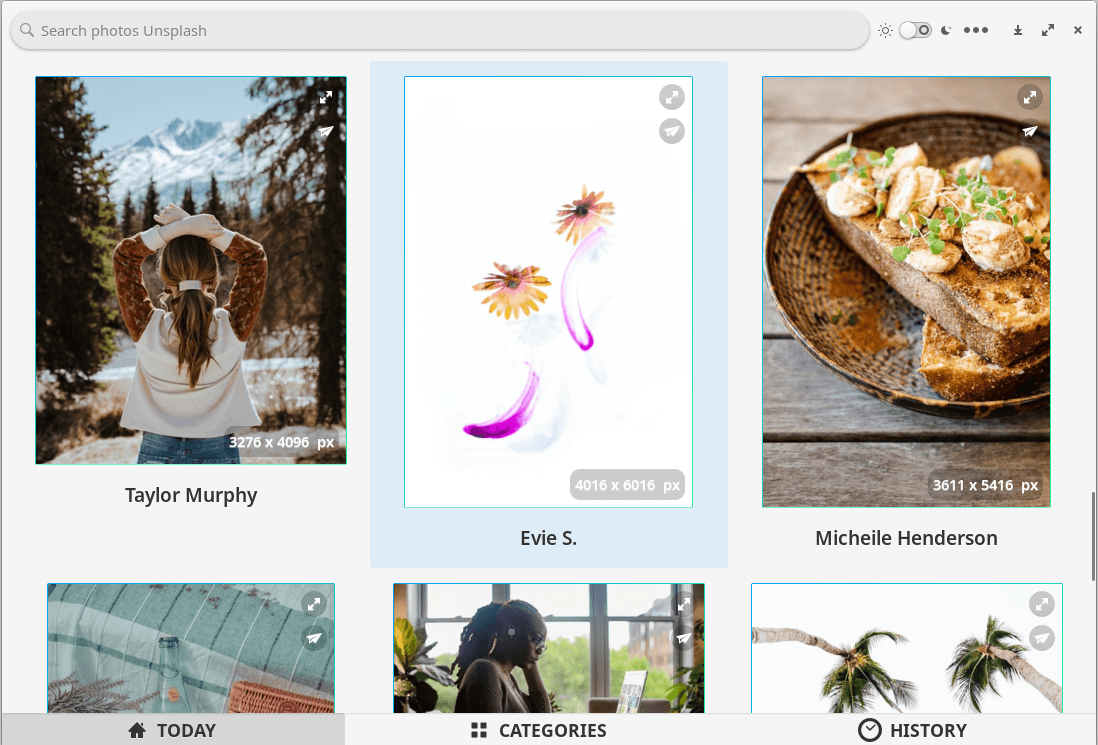 For each thumbnail there's an icon in the top left hand corner which lets you select the image. The right hand icons let you maximise a particular image and share the image via social media.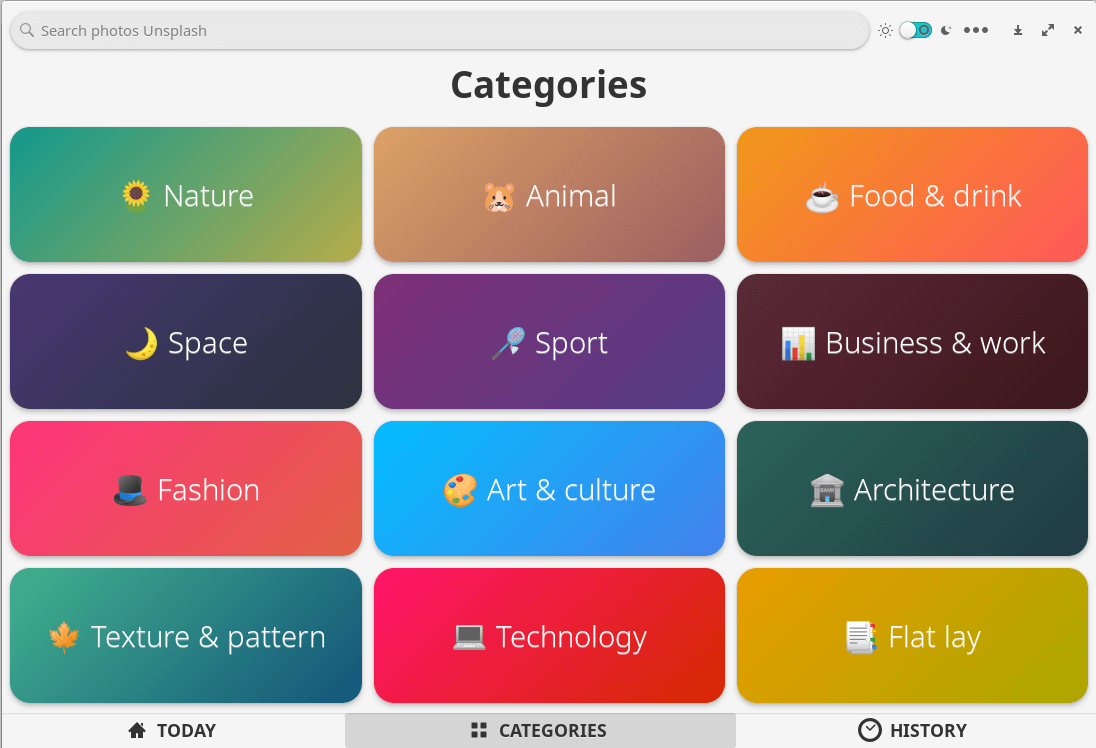 The final tab shows a history of photos. Keep your favourite photos with you with each new wallpaper being saved in the history.
There's slideshow support. This lets you choose a set of photos to create a stunning slideshow on your desktop. You can select the frequency the wallpaper changes: choose between 30 minutes, 1 hour, or 1 day.
What else does the program offer?
Use the infinite scroll to load more photos.
Find out what you like: Search by categories or type in the search bar.
Share with your friends: Select a variety of options for sharing an Unsplash link to the photo via social media platforms.
Filter by orientation: Portrait, Landscape or Any.
An image can be centred, scaled, spanned, or zoomed.
Download any photo you wish.
Dark background is available.
Tooltips when hovering over a photo.
Internationalization support.
Pages in this article:
Page 1 – Introduction / Installation
Page 2 – In Operation
Page 3 – Summary