Last Updated on May 25, 2022
In Operation
After its boot sequence, eDEX-UI shows various panels. From left to right, there's system information, the main terminal with 5 tabs, network information, a graphical file browser, and a virtual keyboard (for touch-enabled displays). 4 of the 5 tabs in the terminal emulator don't have anything loaded, but clicking on each fires up a shell.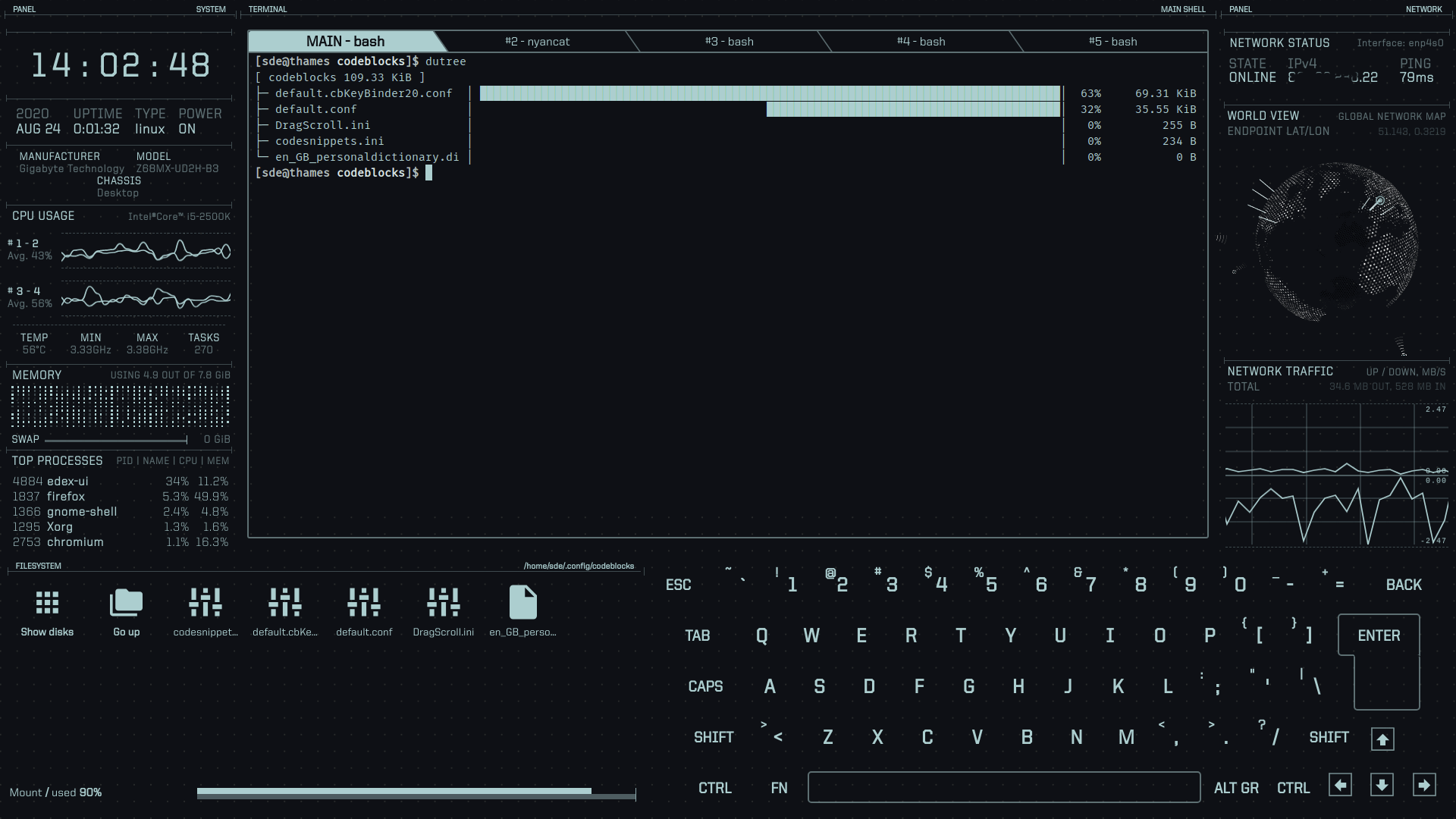 Let's look at the information in a bit more detail. Central is a fully featured terminal emulator with tabs, colors, mouse events and support for curses and curses-like application (the image below shows nyancat in action).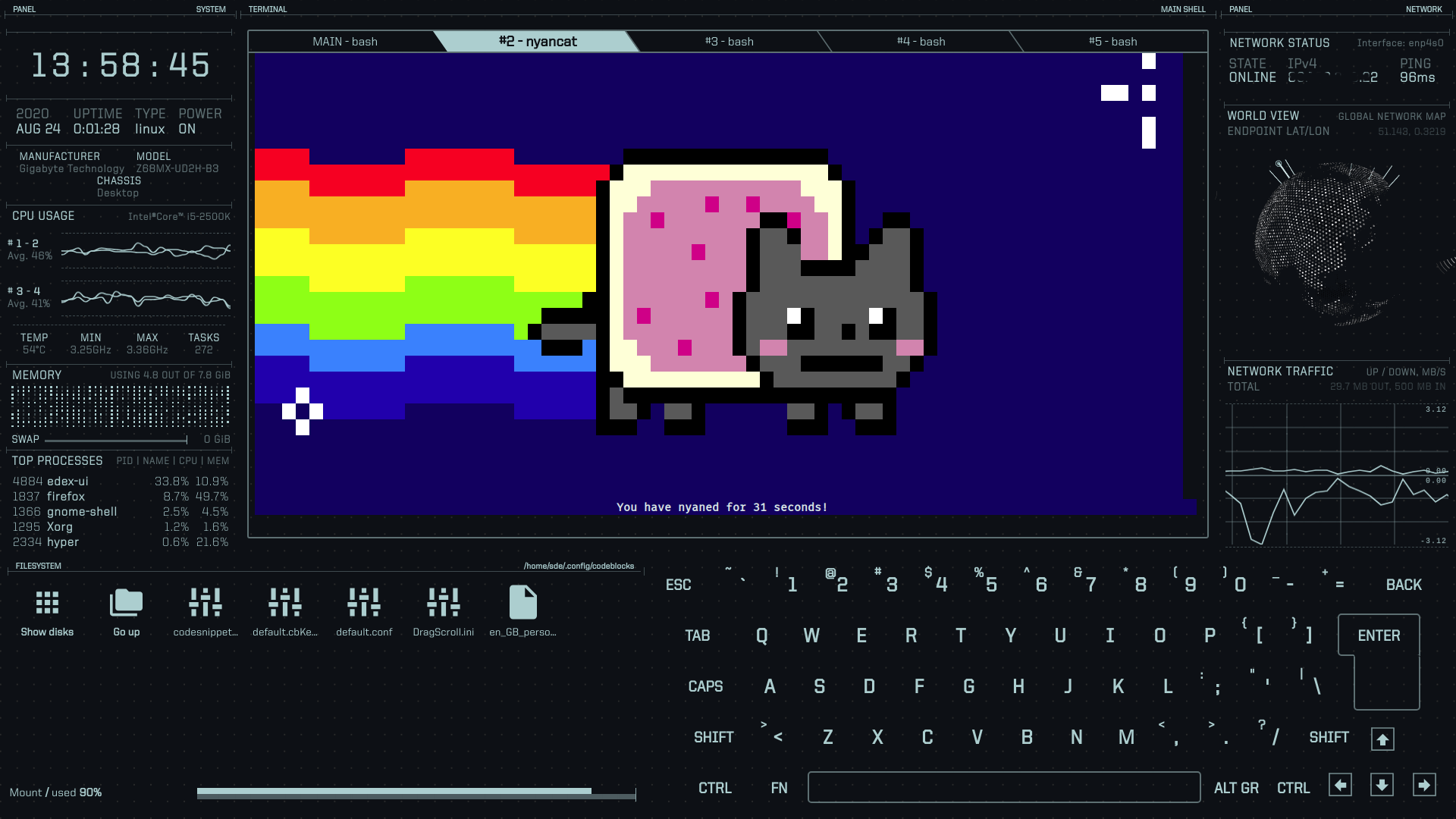 We also have real-time system (CPU, RAM, swap, processes) and network monitoring information. There's lots of useful system monitoring information, with the global network map certainly enhancing the futuristic appearance.
We like the graphical directory viewer which updates as you navigate in a shell, or you can access it directly.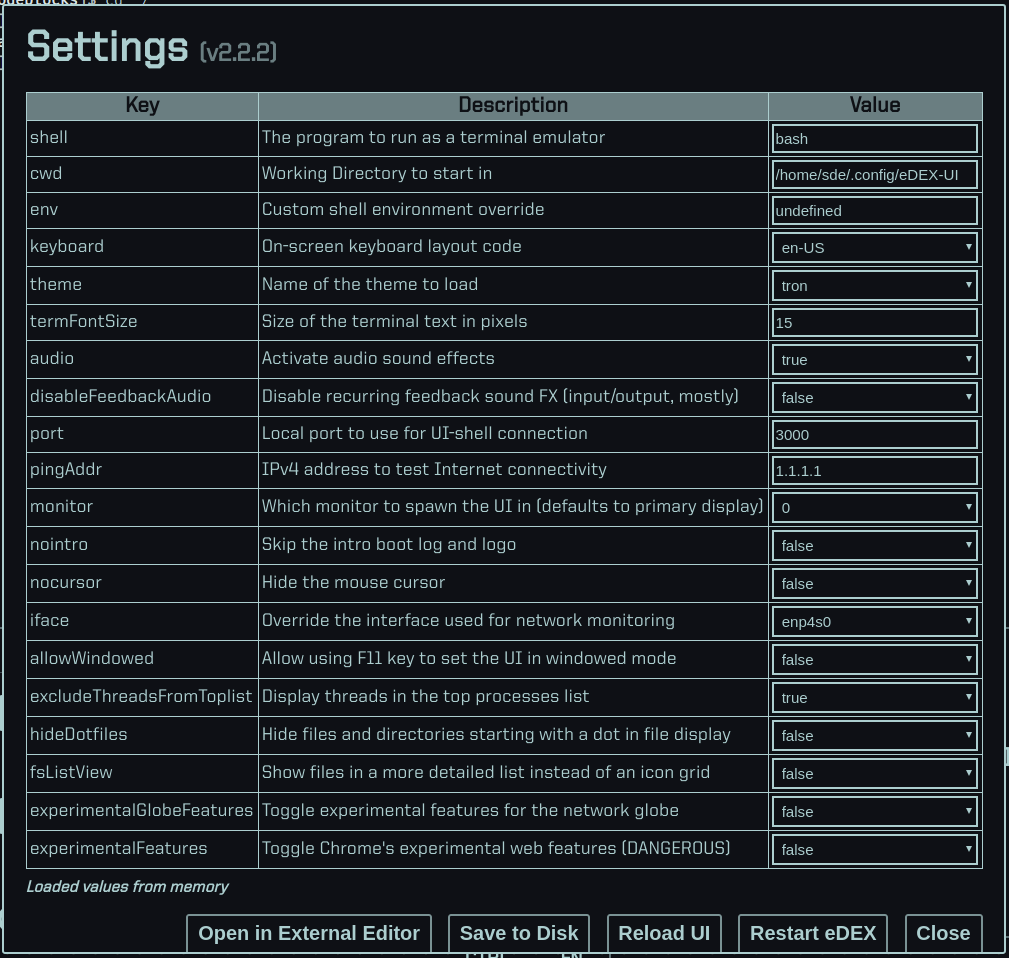 The program is highly customizable. You can edit all the settings option directly in eDEX with a keyboard shortcut or by navigating to the userData folder in the filesystem display and clicking the settings.json file.
Have a look at the image to the left to see the various settings that are available. You can define things like the shell, the working directory to start in, choose a theme, disable audio sound effects, define which monitor to spawn the interface, and much more.
There's 14 different themes to choose from. You might not like the default theme (Tron) if you don't need the virtual keyboard. We don't need that functionality so we prefer the theme tron-notype (see below), which excludes the virtual keyboard.
You might not like the sound effects even though they certainly add to the sci-fi experience. Either way, sound effects can be turned off.
Pages in this article:
Page 1 – Introduction / Installation
Page 2 – In Operation
Page 3 – Summary