Last Updated on September 1, 2020
Other Features
Before looking at some of the other functionality, let's discuss memory usage.
I recently put Headset under the microscope. Like Kaku, Headset is a YouTube player although it's implemented in a very different way.
One thing that cropped up with Headset was its excessive memory usage, sometimes topping 1GB of RAM. Kaku is much more frugal with memory, consuming less than 300MB in typical usage.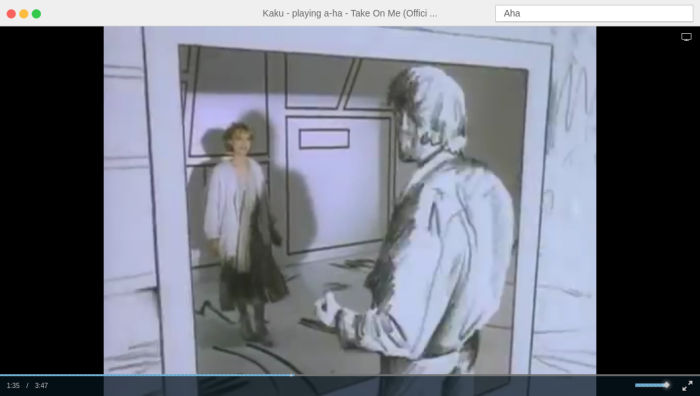 The settings section offers the following functionality:
Enable desktop notifications.
Keep Kaku on top. Unlike vlc, this feature actually works!
Enable Chatroom. The chatroom is available with the Online DJ functionality.
Internationalization support – translations are available for Arabic, Chinese, Czech, Dutch, French, German, Italian, Portuguese, Portuguese (Brazilian), Russian, Spanish, and other languages.
Choose the Top Ranking for different countries. Bizarrely, the application defaults to United Arab Emirates.
Change the default searcher: YouTube, Vimeo, SoundCloud, Mixcloud, or all of them.
Default track format: Best Video, or Best Audio.
Import YouTube playlists.
Backup data locally or to Dropbox.
Sync data locally or from Dropbox.
Update Player.
Reset the database.
The software also offers playlists, with the ability to rename/remove them.
Pages in this article:
Page 1 – Introduction / Installation
Page 2 – In Operation
Page 3 – Other Features
Page 4 – Summary