Podcasts
To add a podcast you need to manually add the RSS feed. This is somewhat of a chore as you have to hunt the RSS feeds from websites manually.
Here's what you'll see after adding some new podcasts.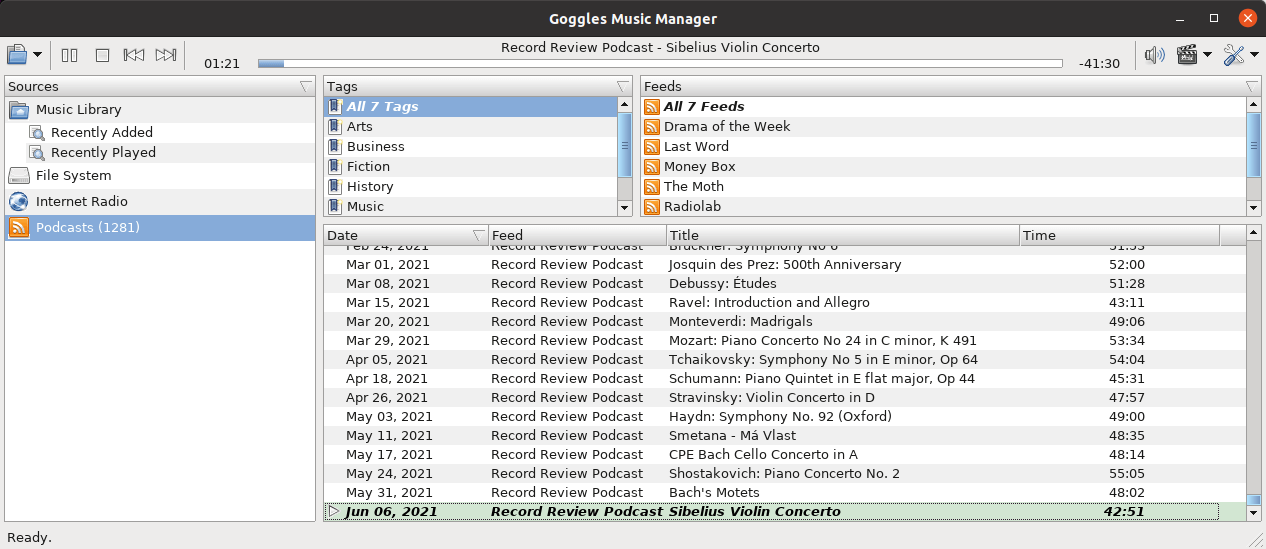 We can define the update interval. Choose from Disabled, 10 minutes, 20 minutes, 30 minutes, 1 hour, 2, hours, 6 hours, and 12 hours.
Goggles Music Manager is a fairly good podcast player, but there are better podcast tools available. Check out our recommended free and open source podcast tools.
Pages in this article:
Page 1 – Introduction / Installation
Page 2 – In Operation
Page 3 – Internet Radio
Page 4 – Podcasts
Page 5 – Summary