There's a strict eligibility criteria for inclusion in this series. See the Eligibility Criteria section below.
Joplin is a free, open source note taking and to-do application, which can handle a large number of notes organized into notebooks.
The notes are searchable, can be copied, tagged and modified.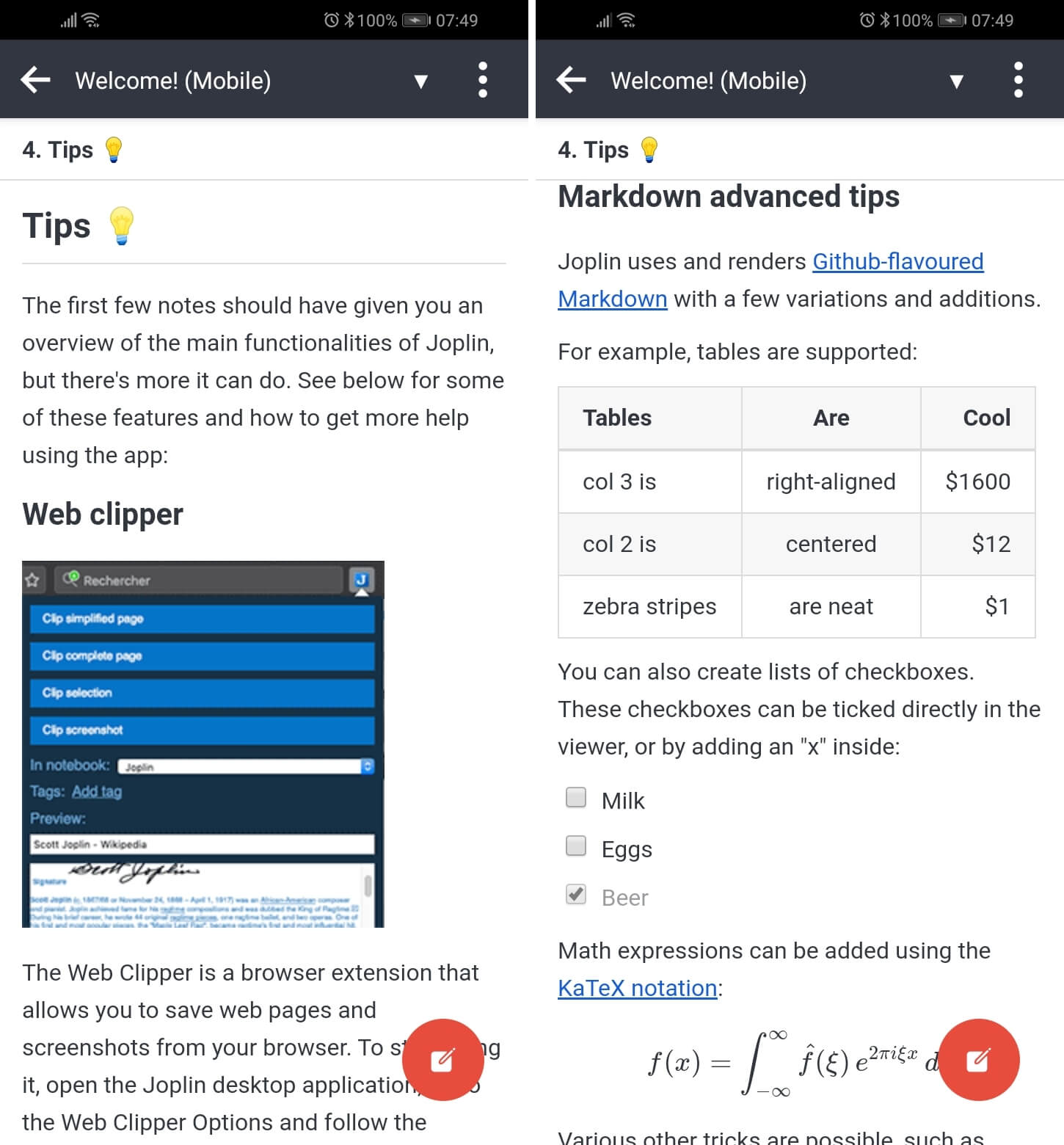 Features include:
Supports Markdown rendering. Markdown is a plain text formatting syntax. The syntax does not stop the flow of writing, allowing the author to focus on content.
Synchronized with your other devices via Dropbox, OneDrive, Nextcloud or WebDAV.
Cross-platform support – besides Android, the software is available for Linux, macOS, and Windows. We rate Joplin as the best open source note taking application for Linux.
Synchronize between the different supported operating systems. This means your notes are available on all your devices and computers regardless of the operating system running.
The Android app is a bit rough and ready compared to its full fat Linux equivalent, but it still offers an excellent way to keep your notes up to date when on the move.
Joplin is free and open source goodness. Give it a whirl!
---
Eligibility criteria
For an Android app to be awarded our love, it must satisfy the following criteria:
High quality with a good set of features, stable in operation and mature software;
No charge to use the app;
No intrusive ads in the program;
Open source and proprietary software can be included;
Apps where additional functionality is available for a payment can be included where appropriate.