We've defined an eligibility criteria to guide us when selecting apps for this series. See the bottom of this article for details.
In Windows circles, CPU-Z is a popular freeware tool that gathers information on the main devices of a system without having to conduct technical and manual searching. CPU-Z lays out the raw technical data out to read in easy-to-read tables and is well presented. There's a port for Android.
CPU-Z is a system profiling and monitoring application that detects the central processing unit, RAM, motherboard chip-set, and other hardware features of an Android device.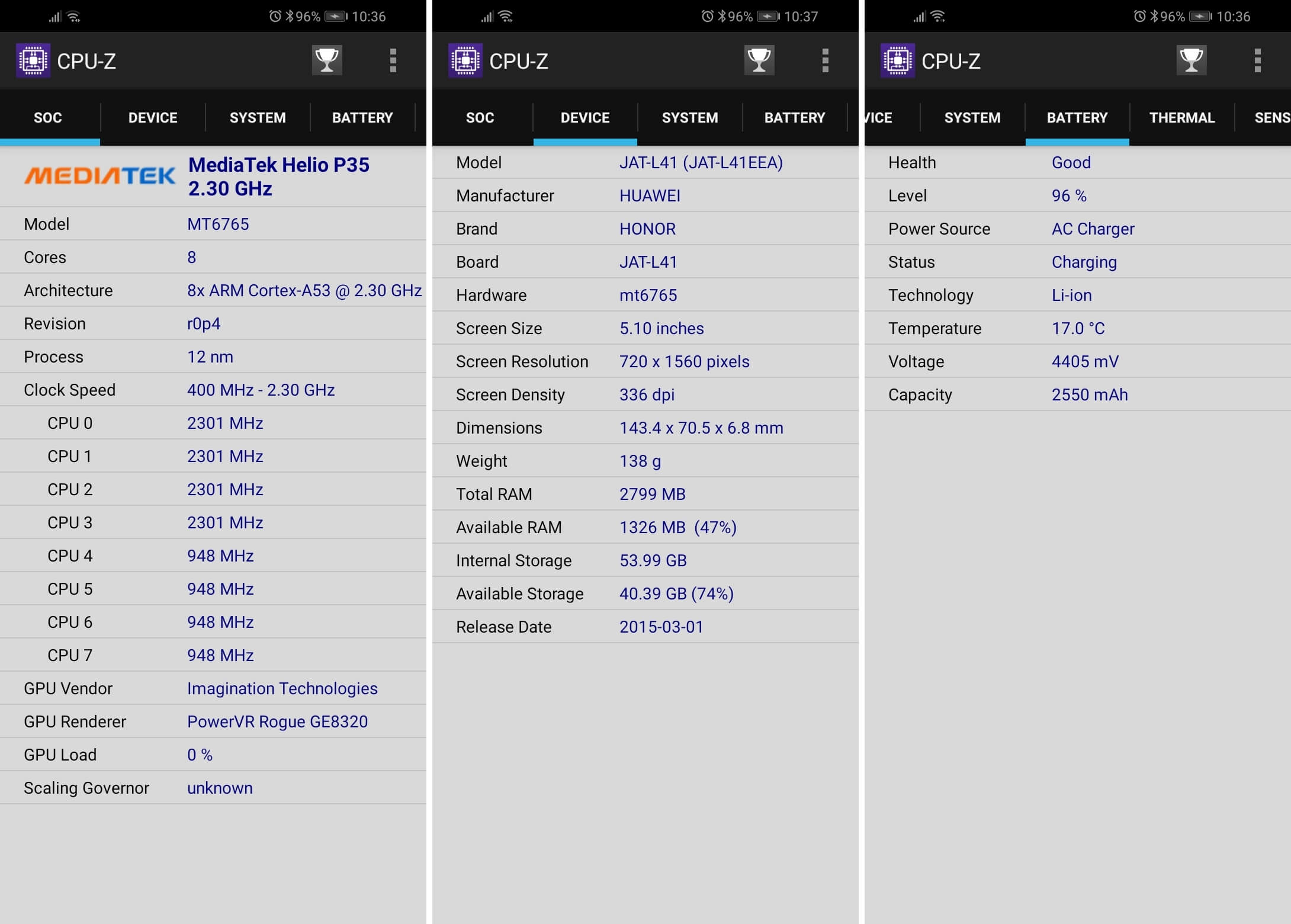 Information that CPU-Z provides:
SoC (System On Chip) name, architecture, clock speed for each core. There's also information about the GPU vendor, renderer, load, and scaling governor;
Device information providing details of the model, manufacturer, brand, board, hardware. There's information about the screen display including size, resolution, and density. In addition, the device page reports total RAM, available RAM, internal storage space, and available storage space.
System information offers details of the Android version, API level, Build ID, Java VM, OpenGL ES, kernel details, whether the device has been rooted, and Google Play Services version.
Battery information showing the level, temperature and capacity;
Sensors.
CPU-Z is a handy utility. It provides useful information about Android devices although it can draw on your battery so don't leave it running in the background for long periods.
---
Eligibility criteria
For an Android app to be awarded our love, it must satisfy the following criteria:
High quality with a good set of features, stable in operation and mature software;
No charge to use the app;
No intrusive ads in the program;
Open source and proprietary software can be included;
Apps where additional functionality is available for a payment can be included where appropriate.
Linux
For Linux, there are a number of good utilities that offer the same type of information, providing essential and extended hardware about the entire system. Read our Best Free and Open Source Linux System Profilers.