AntennaPod is a podcast manager and player that gives you access to millions of free and paid podcasts.
Features include:
Add, import and export their feeds hassle-free using the iTunes podcast database, OPML files or simple RSS URLs.
Download, stream or queue episodes.
Adjustable playback speeds, chapter support and a sleep timer.
Automation controls for downloading episodes (specify times, intervals and WiFi networks) and deleting episodes (based on your favourites and delay settings).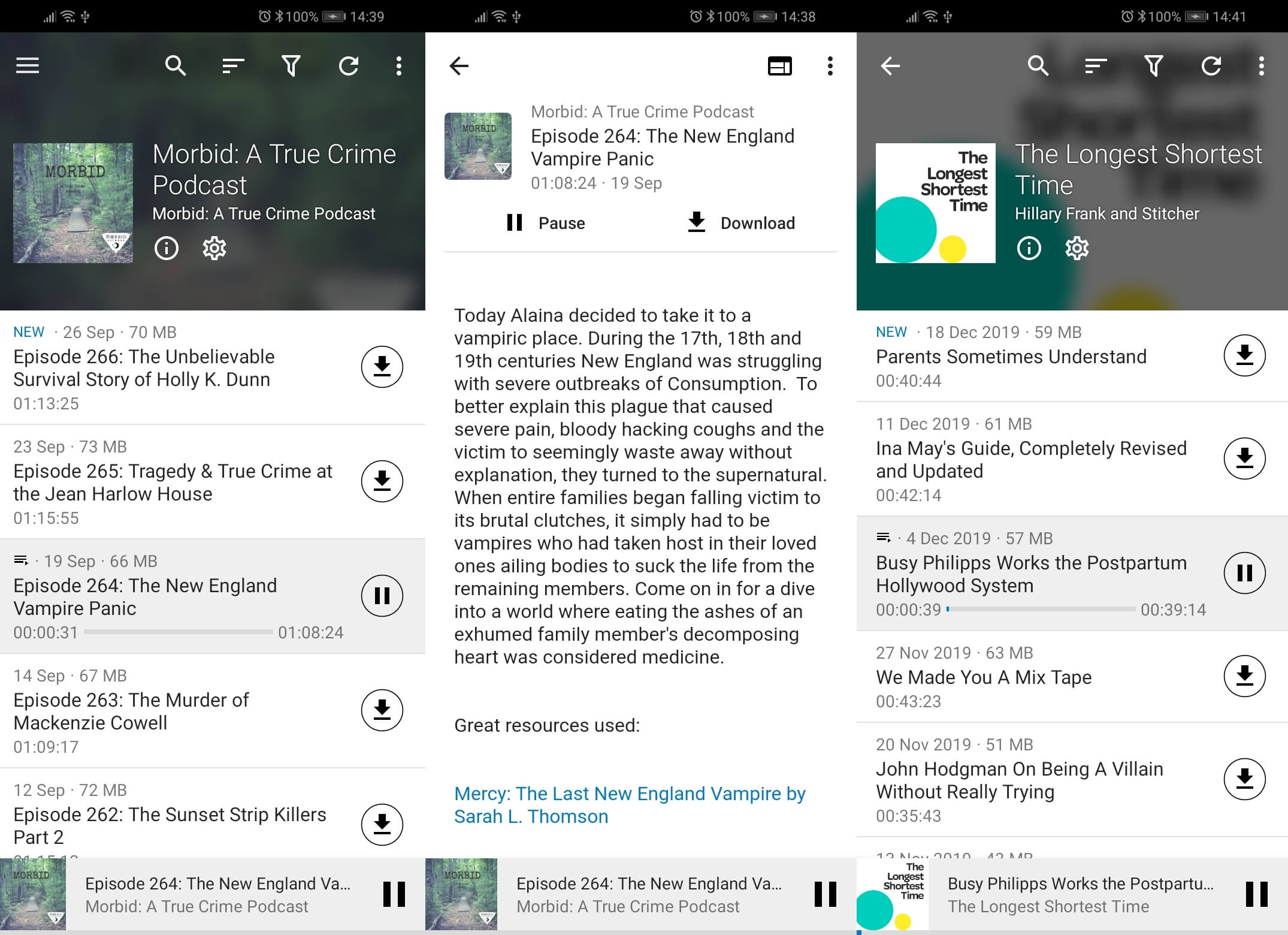 The app is written in Java. Learn this language with our recommended free Java books and free Java tutorials.
AntennaPod is a very useful and flexible podcast player.
AntennaPod is high quality software. It rivals Podcast Guru in many respects although that app offers much more functionality, combined with a more elegant interface. However, AntennaPod is very easy to use, it doesn't hog your Android device's resources, and will be appreciated by people who don't like their apps burdened with every bell and whistle under the sun.
Unlike Podcast Guru, AntennaPod is open source goodness. It's published under GNU General Public License v3.0. That's a big feather in its cap!
---
Eligibility criteria
For an Android app to be awarded our love, it must satisfy the following criteria:
High quality with a good set of features, stable in operation and mature software;
No charge to use the app;
No intrusive ads in the program;
Open source and proprietary software can be included;
Apps where additional functionality is available for a payment can be included where appropriate.