Haunt is a first person, single-player, adventure horror game inspired by popular 'slender-genre'. It is released as freeware.
"War changes everything. People are different when blood flows apart. Even the most beautiful place could turn into a nightmare… even the sweetest soul could change into a monster.
Human insanity and loneliness could create both – war and a monster that rises upon dusts of unhappiness. How is it possible, that human created such a place… full of corpses…. full of death that isn't wrong in eye of those, that were hired to protect something we called "life".
How is it possible?
How is it possible that this sickness went so far and even The GreenPark isn't green anymore. Once upon a time there was a life walking around… I WAS WALKING around this place… but now I am…
I am dead.
My name is Mark Slender and I was killed in GreenPark death camp during global war…
My name is Mark Slender and now no one will ever leave this place. Even YOU"
[Editor Note: To run the game, download the ZIP file from the Haunt website, rename the Data directory using the following command at the console: mv Haunt_1_Data/ Haunt_1.1_Data ]
Features include:
Single-player game
Haunting soundtracks
3 levels of difficulty:

Noob – Infinite flashlight, map markers, small slender agro, no extra photos to find, darkness will never come
Gamer – batteries, map markers, medium slender agro, extra photos to find, night will come
Paranormal – batteries, no markers, high slender agro, extra photos to find, game starts at night
WEBSITE NOT WORKING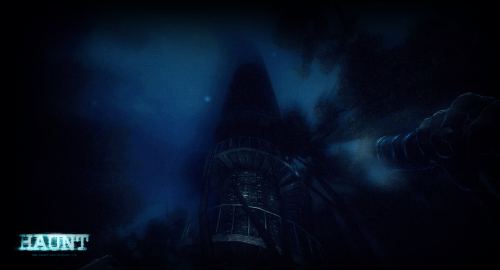 Return to Peachy Games Home Page
Popular series
New to Linux? Read our Linux for Starters series. We start right at the basics and teach you everything you need to know to get started with Linux.
The largest compilation of the best free and open source software in the universe. Each article is supplied with a legendary ratings chart helping you to make informed decisions.
Hundreds of in-depth reviews offering our unbiased and expert opinion on software. We offer helpful and impartial information.
Replace proprietary software with open source alternatives: Google, Microsoft, Apple, Adobe, IBM, Autodesk, Oracle, Atlassian, Corel, Cisco, Intuit, and SAS.
Linux Around The World showcases events and usergroups that are relevant to Linux enthusiasts.
Surveys popular streaming services from a Linux perspective: Amazon Music Unlimited, Myuzi, Spotify, Deezer, Tidal.
Saving Money with Linux looks at how you can reduce your energy bills running Linux.
Essential Linux system tools focuses on small, indispensable utilities, useful for system administrators as well as regular users.
Linux utilities to maximise your productivity. Small, indispensable tools, useful for anyone running a Linux machine.
Home computers became commonplace in the 1980s. Emulate home computers including the Commodore 64, Amiga, Atari ST, ZX81, Amstrad CPC, and ZX Spectrum.
Now and Then examines how promising open source software fared over the years. It can be a bumpy ride.
Linux at Home looks at a range of home activities where Linux can play its part, making the most of our time at home, keeping active and engaged.
Linux Candy reveals the lighter side of Linux. Have some fun and escape from the daily drudgery.
Getting Started with Docker helps you master Docker, a set of platform as a service products that delivers software in packages called containers.
Best Free Android Apps. We showcase free Android apps that are definitely worth downloading. There's a strict eligibility criteria for inclusion in this series.
These best free books accelerate your learning of every programming language. Learn a new language today!
These free tutorials offer the perfect tonic to our free programming books series.
Stars and Stripes is an occasional series looking at the impact of Linux in the USA.