The developers of ONLYOFFICE Docs, an open-source office suite, have released a new version of their software. Version 7.1 comes with a lot of useful improvements in text documents, spreadsheets, presentations and fillable forms. Let's have a quick look at what's new around the office suite.
Compatibility with ARM-based devices
Starting from version 7.1, all the editions of ONLYOFFICE Docs (Community, Enterprise and Developer) are compatible with the ARM architecture that offers high performance, energy efficiency and integrated security.
The ARM-compatible version of the office suite is available as a separate build and comes with several installation options, including Docker images, deb and rpm packages.
Brand-new PDF/XPS/DjVu viewer
The updated ONLYOFFICE Docs offers a more convenient way to view PDF, XPS and DjVu files. The brand-new viewer now opens files on the client side and is equipped with a page thumbnails panel and a navigation bar, which makes it easier to navigate through the pages of a PDF file. Additionally, the viewer supports external and internal links.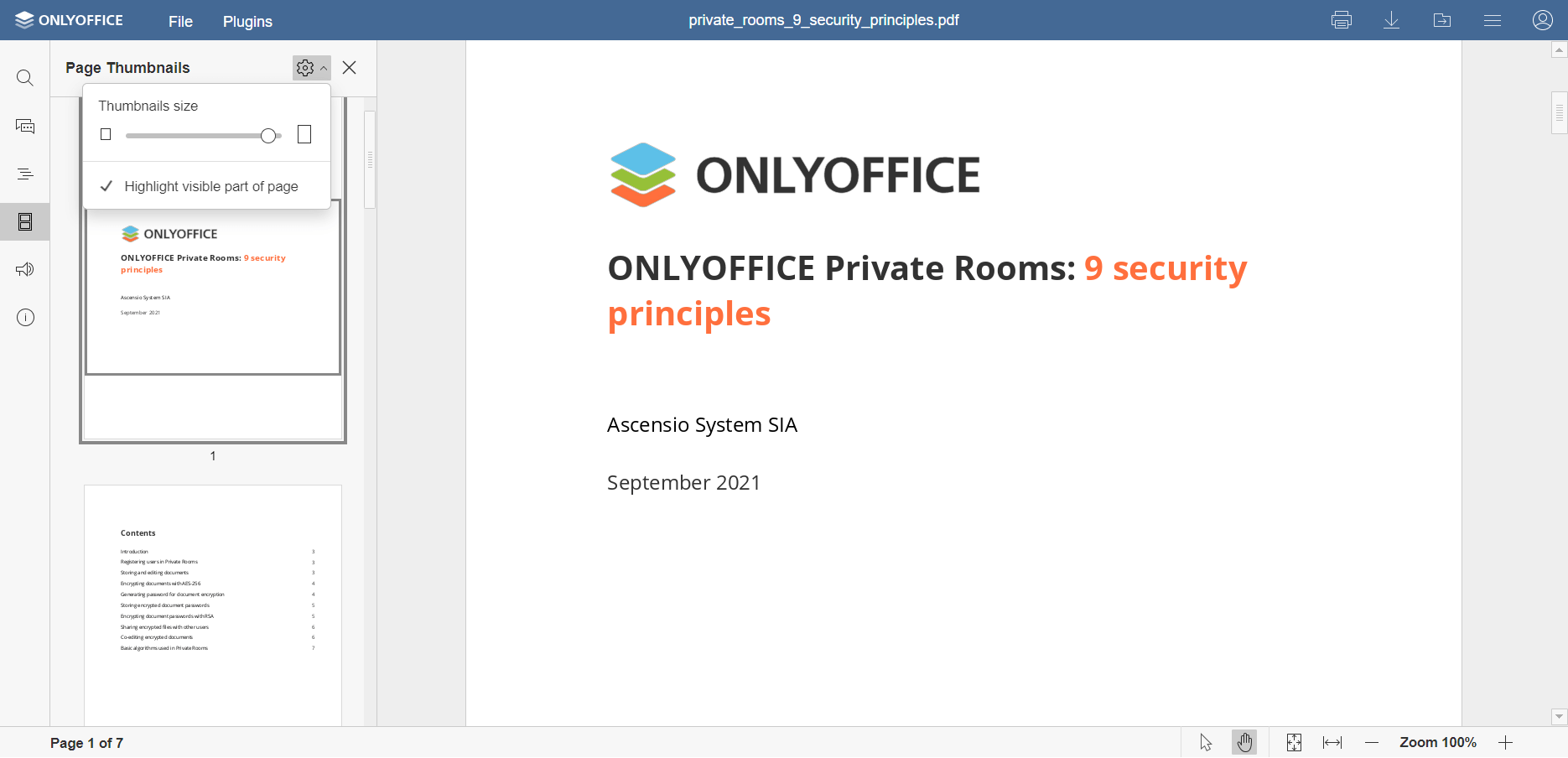 PDF to DOCX conversion
ONLYOFFICE Docs v7.1 offers new conversion options, allowing you to convert PDF files to DOCX and other available formats. To do so, you just need to choose the required format while saving your file. You can also convert DjVu to DjVu/PDF and XPS/OXPS to all available formats.
New features in spreadsheets
One of the most important updates in spreadsheets is the Print preview option. ONLYOFFICE Docs v7.1 lets you preview tables before printing to avoid misprinting errors.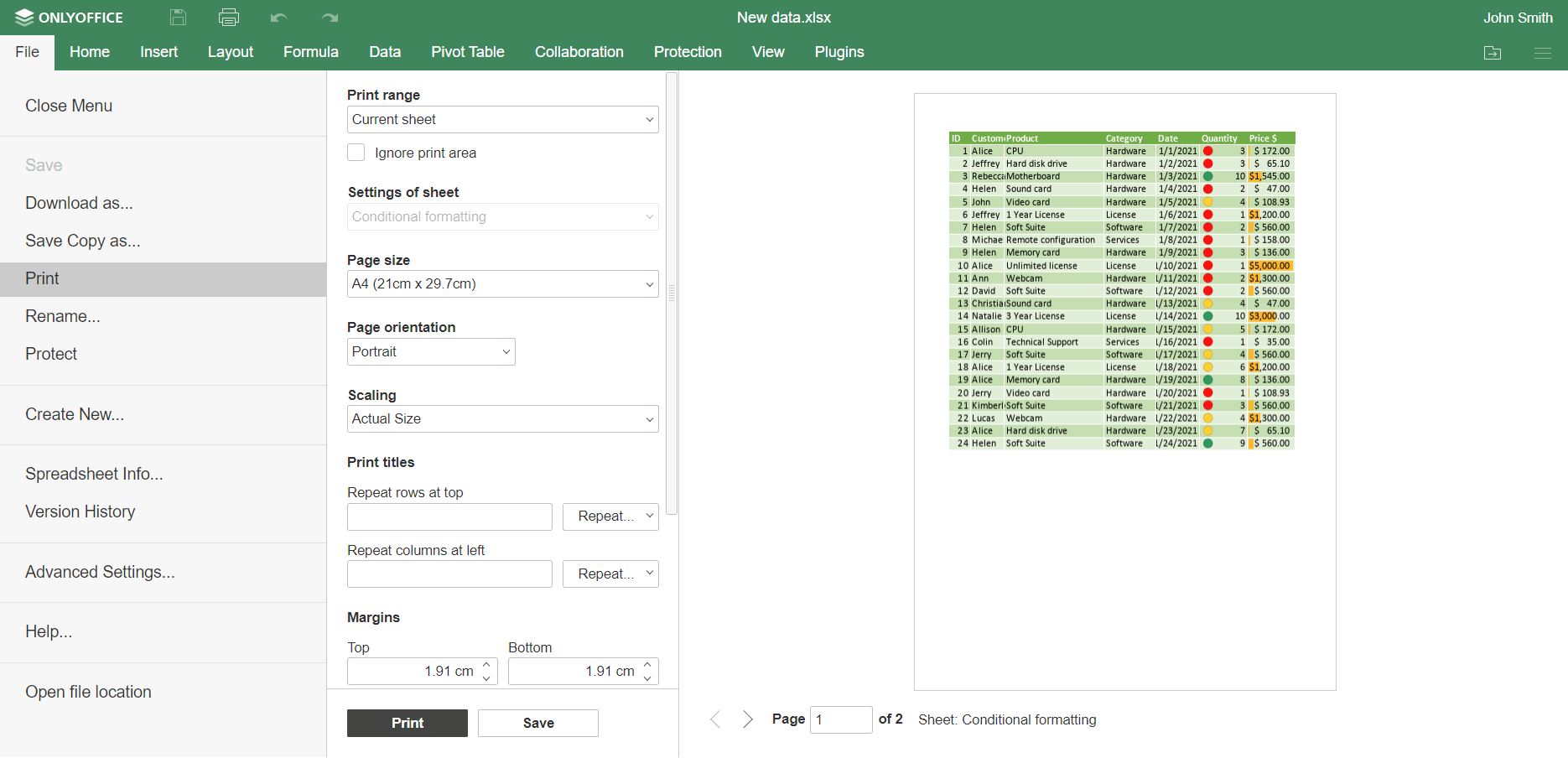 Other improvements in the ONLYOFFICE spreadsheet editor include:
New options on the View tab;
New currency formats for cells;
Tooltips for formulas;
Text qualifiers for data import.
What's new in the ONLYOFFICE presentation editor
ONLYOFFICE Docs v7.1 comes with a number of useful improvements for presentations, too. The biggest update is the ability to add and edit animations. For this purpose, there is a new tab on the top toolbar where you can add animations of different types and set up their settings.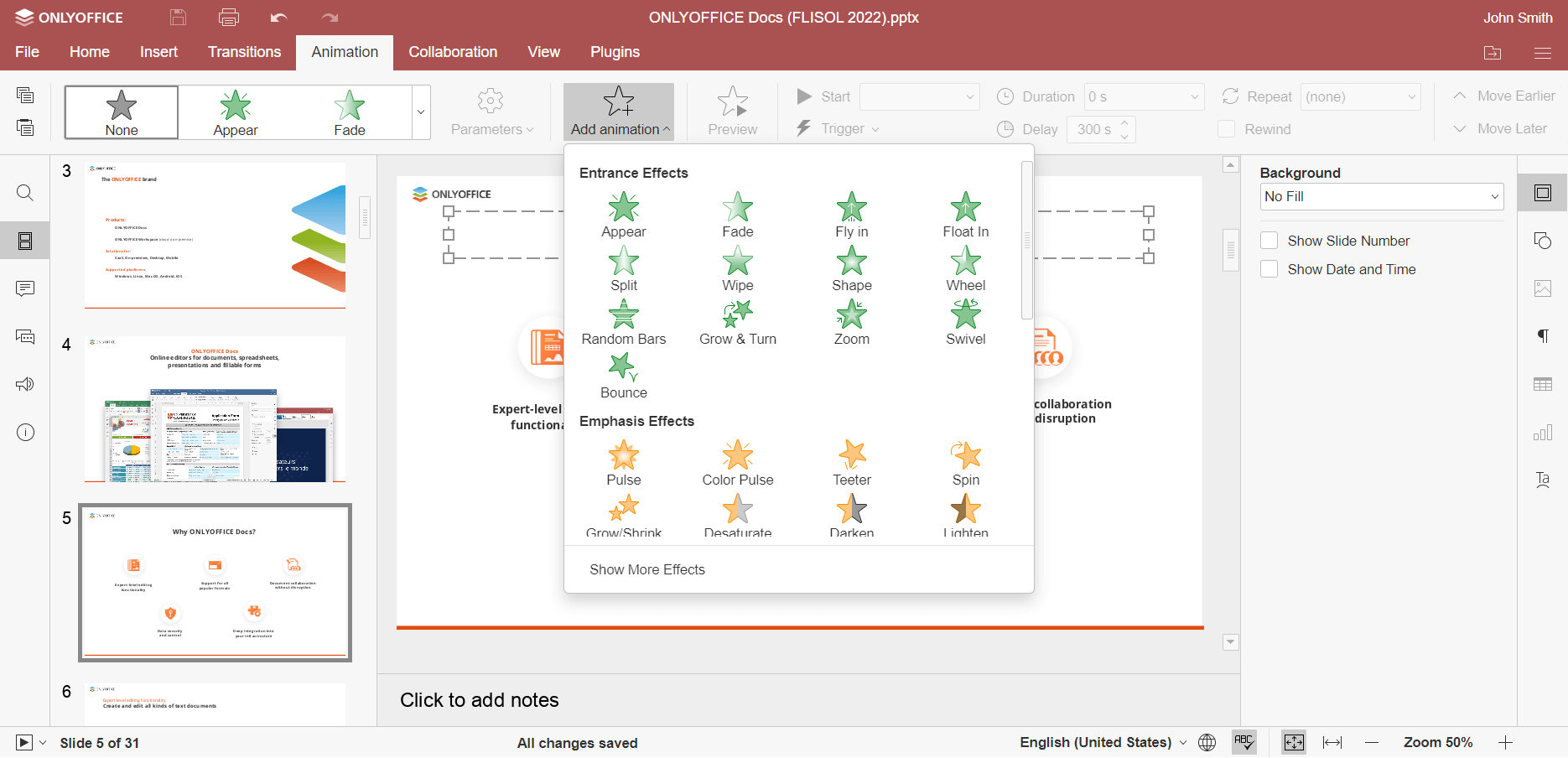 Also, there are two new options that you can use when working with slides — Duplicate slide and Move Slide. The first option allows you to easily create a copy of any slide with a click, and the second one makes it possible to move slides to the beginning and the end of your presentation within seconds.
Other important updates
ONLYOFFICE Docs v7.1 offers a new usability enhancement, the View tab in documents and presentations. This tab contains all the tools and commands in one place that you can use to change the way your documents look like.

Here is a brief overview of other useful features:
More convenient work with shapes, including the updated menu, shape geometry editing and a new component for selecting gradient direction;
Support for new chart types — Pyramid charts, pyramid bar charts, vertical and horizontal cylinder charts, vertical and horizontal cone charts;
Support for SmartArt objects;
New interface languages – Galician and Azerbaijani;
Ability to view a password while entering it in text documents, spreadsheets, presentations and fillable forms;
Zoom options in fillable forms;
Comment filtering by groups of users.
All the new features are available in the web version of ONLYOFFICE Docs, as well as in the free desktop application for Linux, Windows, and macOS.
ONLYOFFICE Docs v7.1 is available on the official website or GitHub.