Last Updated on September 1, 2020
Other Features
If the default skin leaves something to be desired, you might prefer one of the other skins. The cover art is bigger.
Here's the Metro 0.8.3 skin, which is an improvement.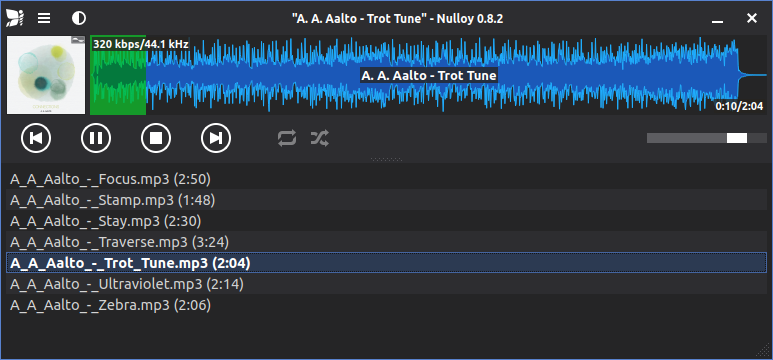 There's also a Silver skin shown below which looks elegant if a mite tired in appearance.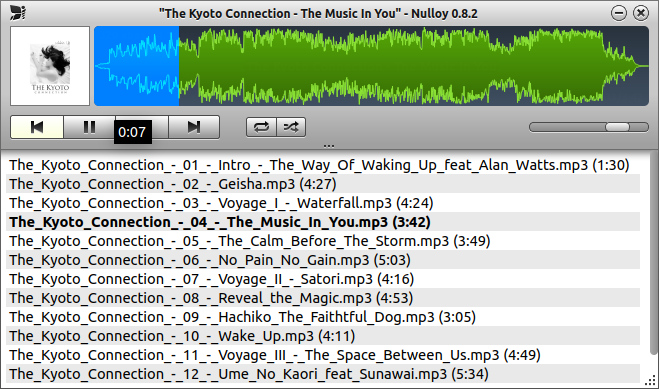 There's also a Native skin (shown below), which is similar to the Silver skin, but in my opinion is visually the best skin. Accessing the menu is a bit fiddly as it's not displayed in this skin, but it's a minor inconvenience. The image shows the bit depth info tag.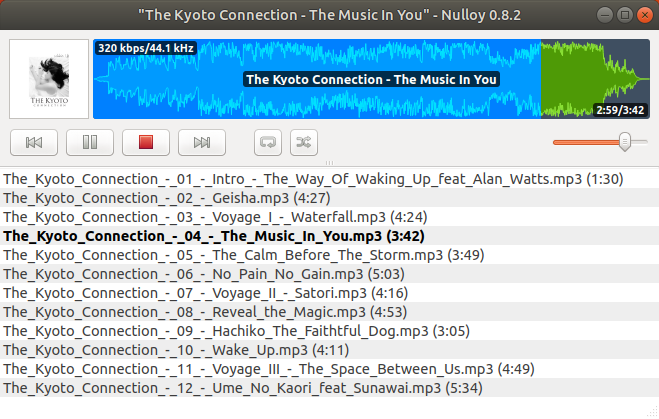 Other features include:
Jump shortcuts with three different definable jump settings.
Media keys support. Set keyboard shortcuts for show/hide, play/pause, stop, previous, next, fullscreen mode, shuffle, repeat, jump forward/backward #1, jump forward/backward #2, and jump forward/backward #3.
Support for external cover art files.
Bit depth information tag.
Option to restore the playlist after a restart.
Definable track information: Window title, playlist item, encoding, tooltip, and tooltip offset.
Define a custom file manager.
Define a custom trash command.
Run multiple instances of Nulloy.
Full screen mode. Personally I never use this mode.
Internationalization support – there are translations for Chinese, French, German, Lithuanian, Polish, Russian, Spanish, and Ukrainian.
Pages in this article:
Page 1 – Introduction / Installation
Page 2 – In Operation
Page 3 – Other Features
Page 4 – Summary