In Operation
Here's an image of MusicPod in action. The interface is basic but simple to use.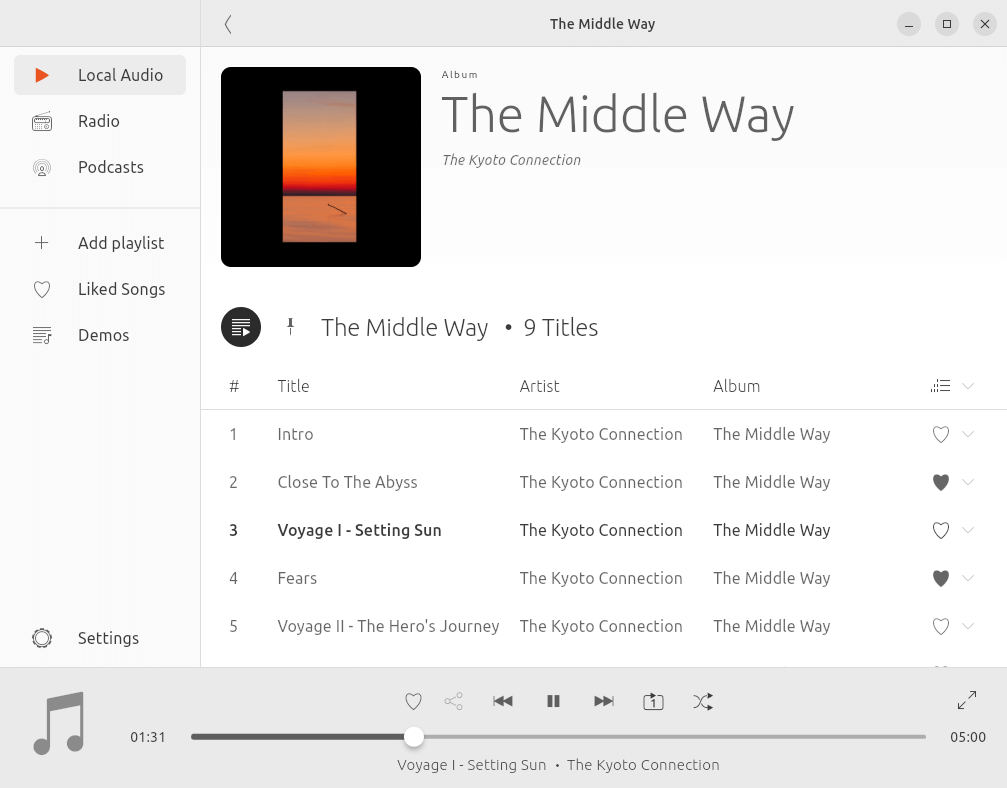 What we do have? Besides playback of audio files, there's cover art support, playlists, liked songs, and the usual playback options (repeat and shuffle).
Any music player worth its salt offers gapless playback. Any music player lacking this functionality is best described as hapless (or hopeless). Gapless playback is the uninterrupted playback of consecutive audio tracks, such that relative time distances in the original audio source are preserved over track boundaries on playback. It's essential if you listen to classical, electronic music, concept albums, and progressive rock. There are quite a few Linux music players that don't offer gapless playback.
It's not clear if MusicPod has implemented gapless playback properly. On locally stored music, gaps are occasionally audible. But on remote shares, it's clear there is no/insufficient buffering taking place.
The radio section lets you listen to a pre-defined selection of internet radio stations (at the time of writing it's 36 stations). It's definitely not a replacement for a good dedicated internet radio app like Tuner or Shortwave.
The podcast functionality is better with searching although it's missing things like the ability to download podcasts.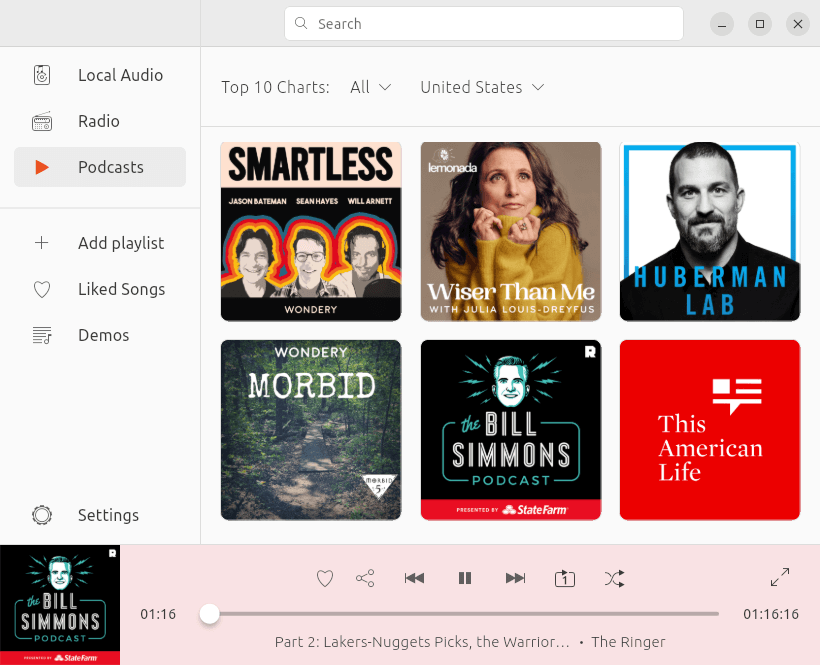 There are many more polished podcast players. See our roundup of the best podcast players.
The settings button lets you set your music collection directory; there are currently no other configuration settings.
Next page: Page 3 – Memory Usage
Pages in this article:
Page 1 – Introduction / Installation
Page 2 – In Operation
Page 3 – Memory Usage
Page 4 – Summary