Last Updated on May 25, 2022
In Operation
Here's an image of Buoh in action showing the program eye-candy view of an online comic.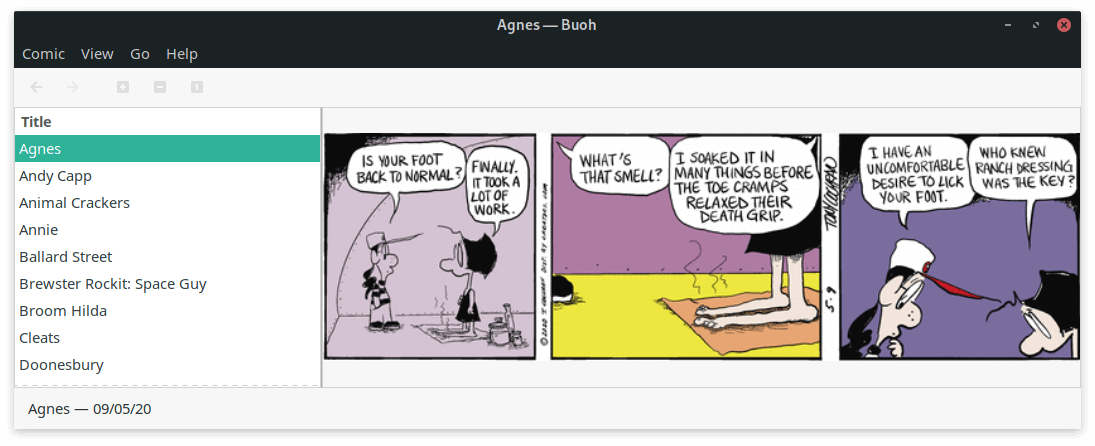 The interface is really simple to use. The left panel holds a list of your favorite comics. By default, 5 comics strips are added. But it's really easy to add others. Click the menu "Comic" / "Add", and a large list of comics can be added to the left panel.
There's the option to save a comic to disk. There's also the ability to show the comic properties listing the title of the comic, the author, URL link, date of publication, language, and details of the publication days. For example, the comic 9 to 5 is published from Monday to Saturday.
Various manipulation actions can be performed. There's zoom-in, zoom-out, best fit, and the option to fit the comic width to the window size.
Pages in this article:
Page 1 – Introduction / Installation
Page 2 – In Operation
Page 3 – Summary