In Operation
Here's an image of Digital Assets in operation showing financial information for Bitcoin including the change in price, volume, circulating supply, and more.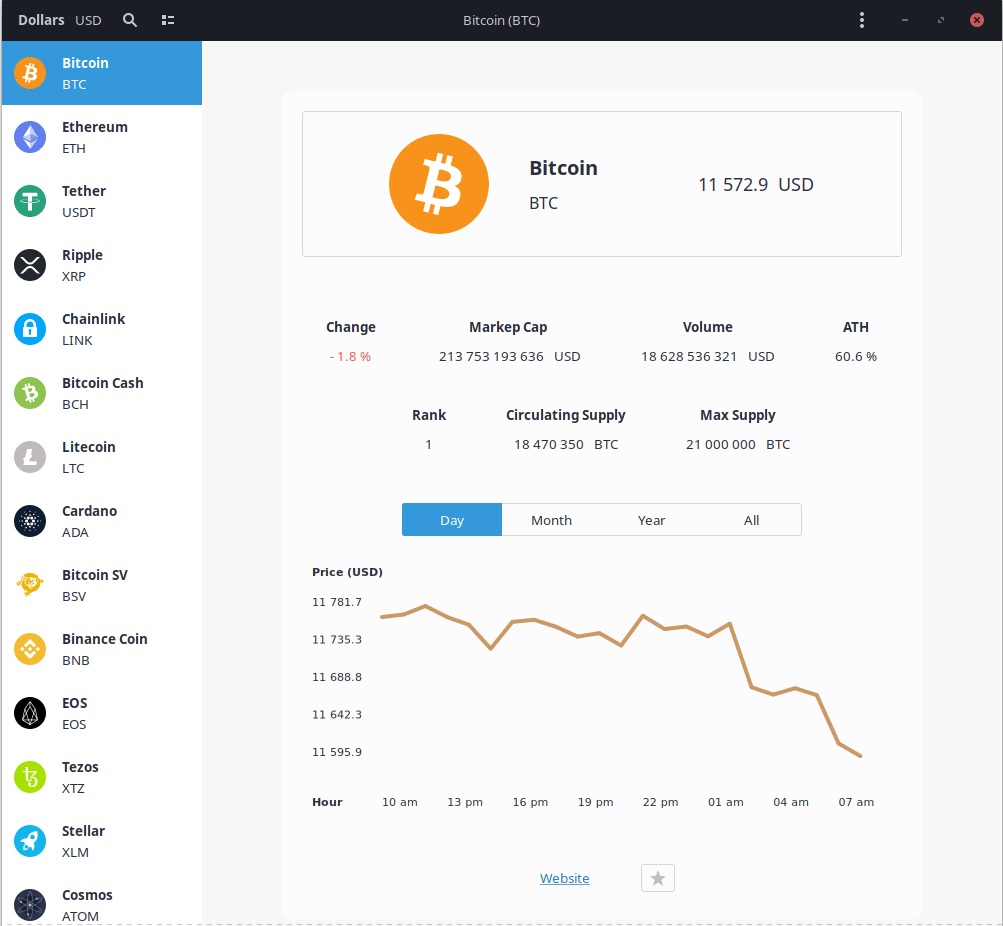 On the left hand side there's a list of other cryptocurrencies.
For each cryptocurrency, you get an attractive graph which plots the price fluctuations over the past day. There's the option to show the graph over a longer period.
At the top left, prices are set to be displayed in US Dollars. It's in fact a menu entry.
Click the Dollars USD menu and you're presented with a list of cryptocurrencies which lets you show prices in the selected cryptocurrency.
You can filter cryptocurrencies by clicking the magnifying glass.
By default, cryptocurrencies are ordered by rank. But you can change the order by clicking the next icon. Choose from Rank, Name, Change, Volume, and ATH. (ATH is an acronym for All Time High).
Pages in this article:
Page 1 – Introduction / Installation
Page 2 – In Operation
Page 3 – Summary