Other Features
The currency conversion feature is useful.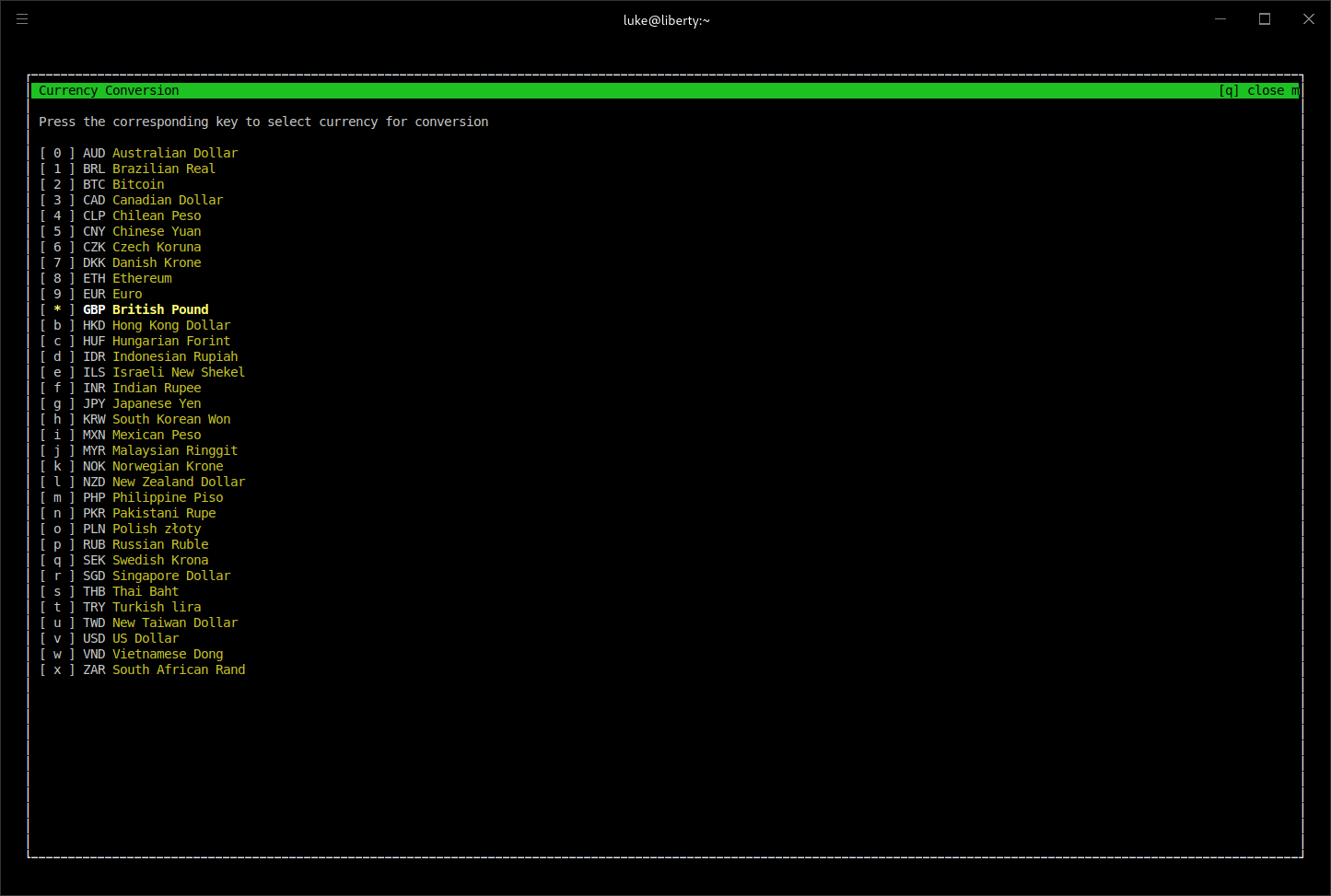 There's also custom colorschemes. You can see the --colorscheme flag, e.g. --colorscheme matrix. You can also define a custom colorscheme in the config file.
We also like the ability to change the chart date range, and fuzzy searching for finding coins. There's also an offline cache facility.
The keyboard shortcuts are displayed below.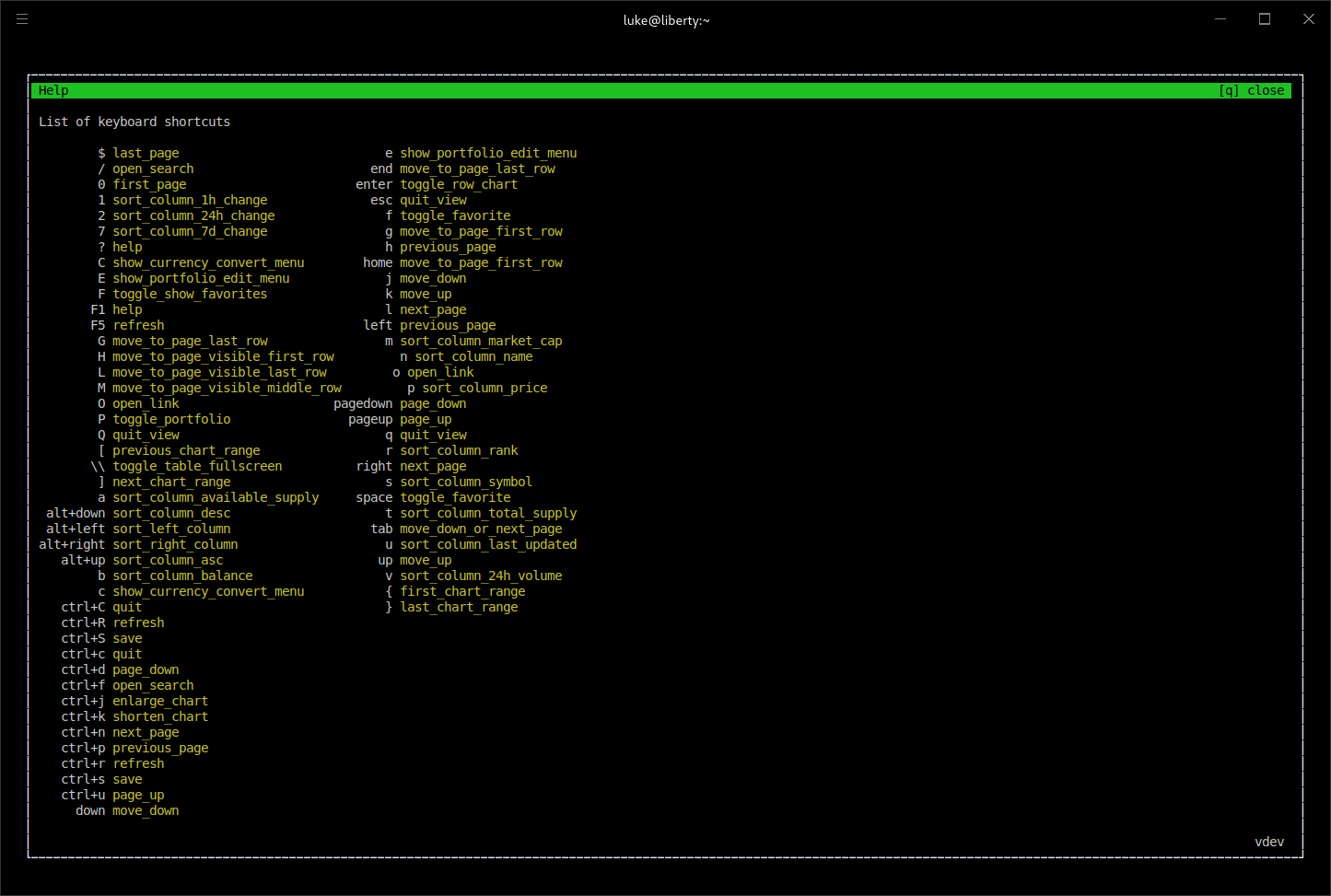 Pages in this article:
Page 1 – Introduction / Installation
Page 2 – In Operation
Page 3 – Other Features
Page 4 – Summary