In Operation
Here's an image of BpyTOP in action. As you can see, there's a wealth of information available, offering a lot more useful information than top conveys.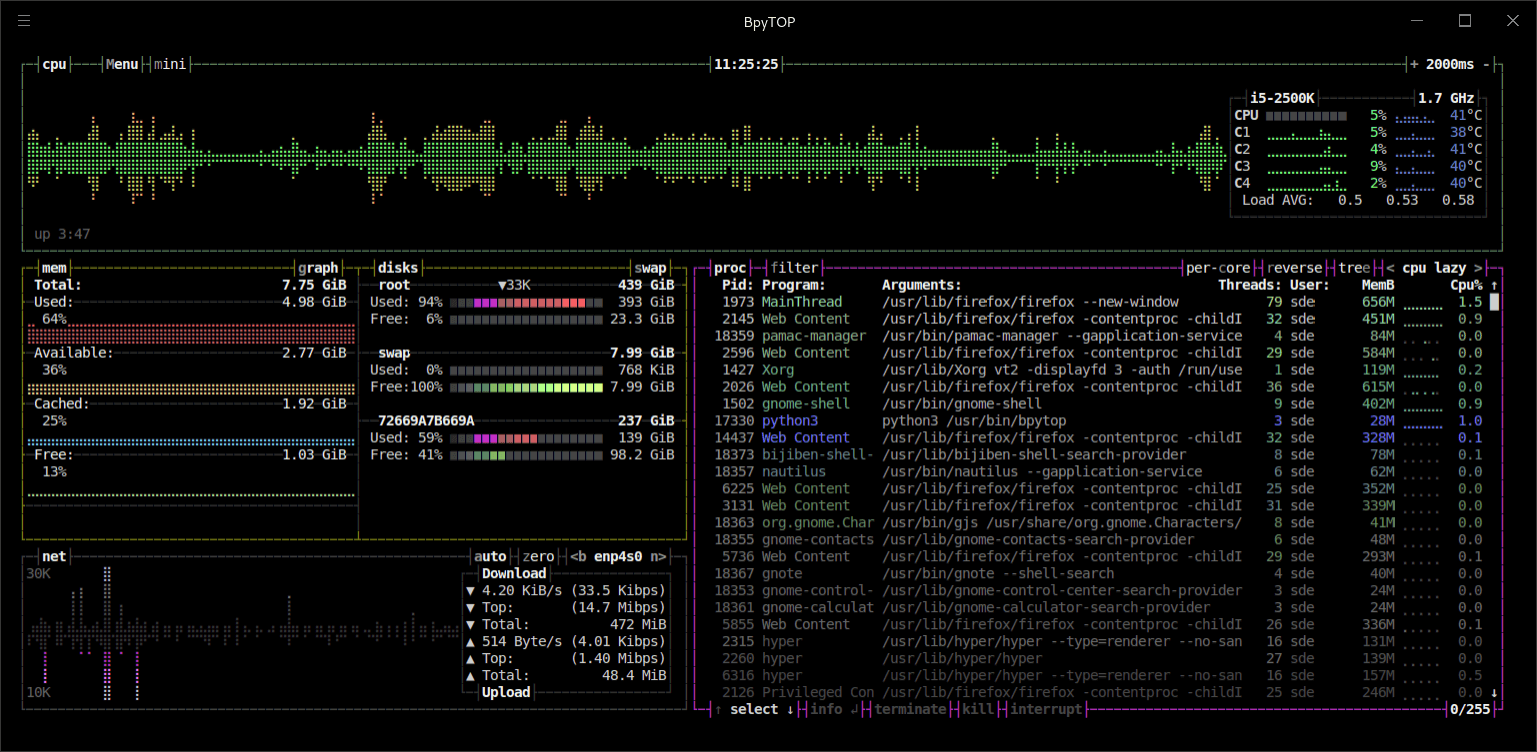 It has a game inspired menu system, and full mouse support although the latter didn't work on some terminal emulators including Hyper. You can show detailed stats for a selected process.
The user interface works well.
Do you find the default mode suffers from information overload? There's an easy way of turning off some of the information, by changing to the program's mini mode. It's accessed by pressing the m key.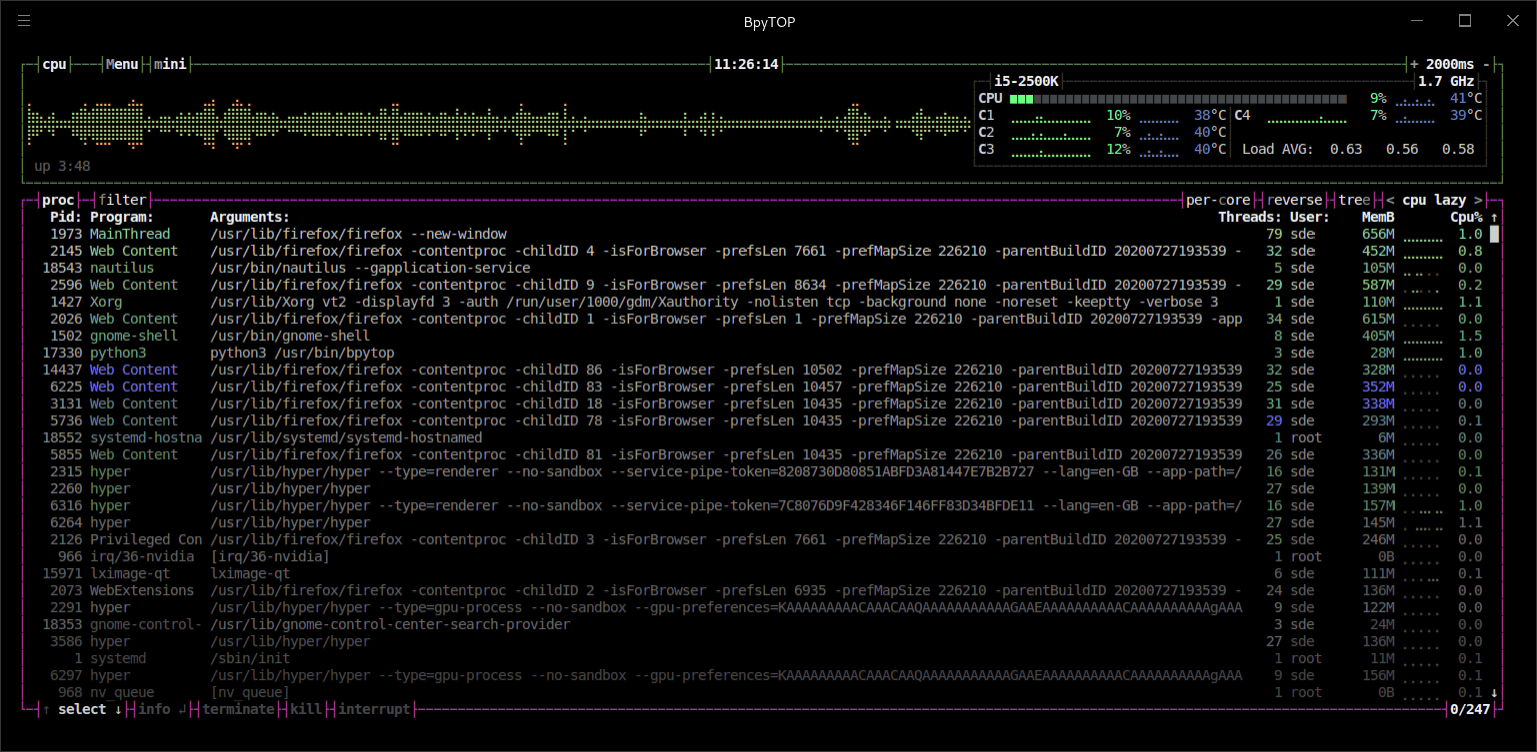 Mini mode disables the net and memory boxes and lowers the height of the CPU box.
There's the ability to filter processes, including multiple filters. There's also auto scaling graphs.
Next page: Page 3 – Configuration
Pages in this article:
Page 1 – Introduction / Installation
Page 2 – In Operation
Page 3 – Configuration
Page 4 – Summary