We've defined an eligibility criteria to guide us when selecting apps for this series. See the bottom of this article for details.
Shazam is an app that identifies multimedia. The program stores a catalogue of audio fingerprints in a database. Shazam works by analyzing the captured sound and seeking a match based on an acoustic fingerprint in a database of millions of songs.
Shazam can identify music, movies, advertising, and television shows, based on a short sample played either through the microphone of the device and also when you're listening through your headphones.
The latter enables Shazam to track the audio signal beaming from other apps. This means you aren't reliant on output from the surrounding and a phone's speaker. The app is tapping the audio signal by using a persistent notification that floats around and can be dragged and can be activated by a single tap. This feature works with wired and wireless earphones with services like YouTube, TikTok and Instagram.
Shazam sports a simple interface that's easy to pick up. You'll be up-and-running in just a minute. Upon opening it, tap its iconic blue button to start listening for music. There's support for displaying lyrics as well as video previews.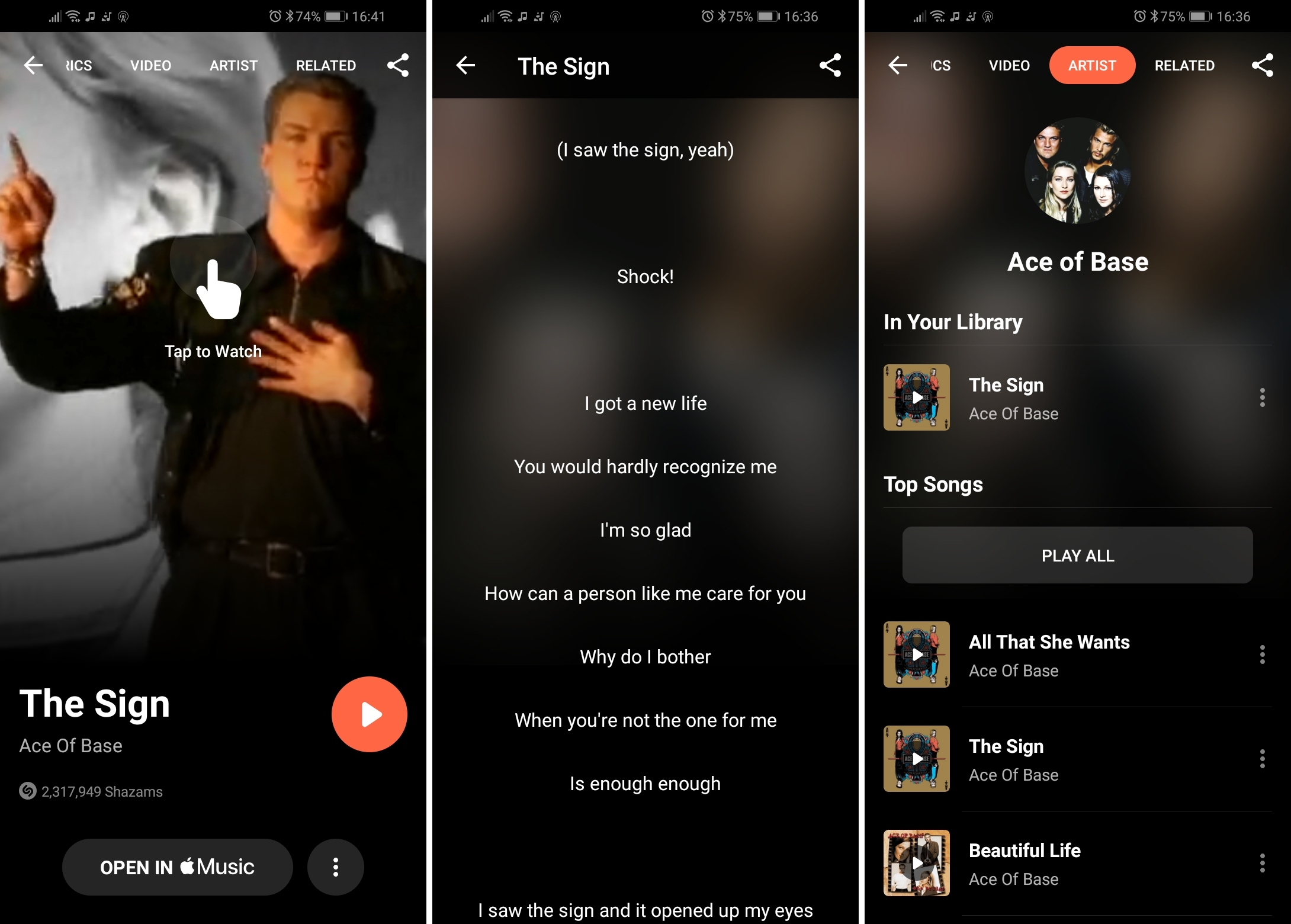 Every song you tag is collected in your library, which lets you access information about the song. Here you can listen to a sample, share it with others, listen to it on Apple Music, watch the music video, or find other tracks from that artist.
Shazam cooperates with other apps. You can show a persistent notification to Shazam music in other apps, and show a floating button to see lyrics and Shazam music in other apps. There's a choice of 3 themes: Dark, Light, and set by battery saver.
Shazam is an incredibly useful app for identifying a whole raft of multimedia. It particularly shines if you love listening to tons of streaming media. From our tests, it correctly identified the media playing in about 96% of cases.
---
Eligibility criteria
For an Android app to be awarded our love, it must satisfy the following criteria:
High quality with a good set of features, stable in operation and mature software;
No charge to use the app;
No intrusive ads in the program;
Open source and proprietary software can be included;
Apps where additional functionality is available for a payment can be included where appropriate.