OpenTTD is a reimplementation of the Microprose game "Transport Tycoon Deluxe" with lots of new features and enhancements. The first Transport Tycoon (TT) game was released in 1994, with the release of Transport Tycoon Deluxe (TTD) following the next year.
You play the role of president of a start-up transport company in 1950, building railway, road, air and maritime transportation systems for commodities and people. The goal of the game is to outsmart your competition and become the game's highest-ranking transport company by the year 2050.
There are many tools available to build transport routes, including ability to fully modify the landscape. Each town has a Local Authority which tries to prevent the player from excessive terraforming.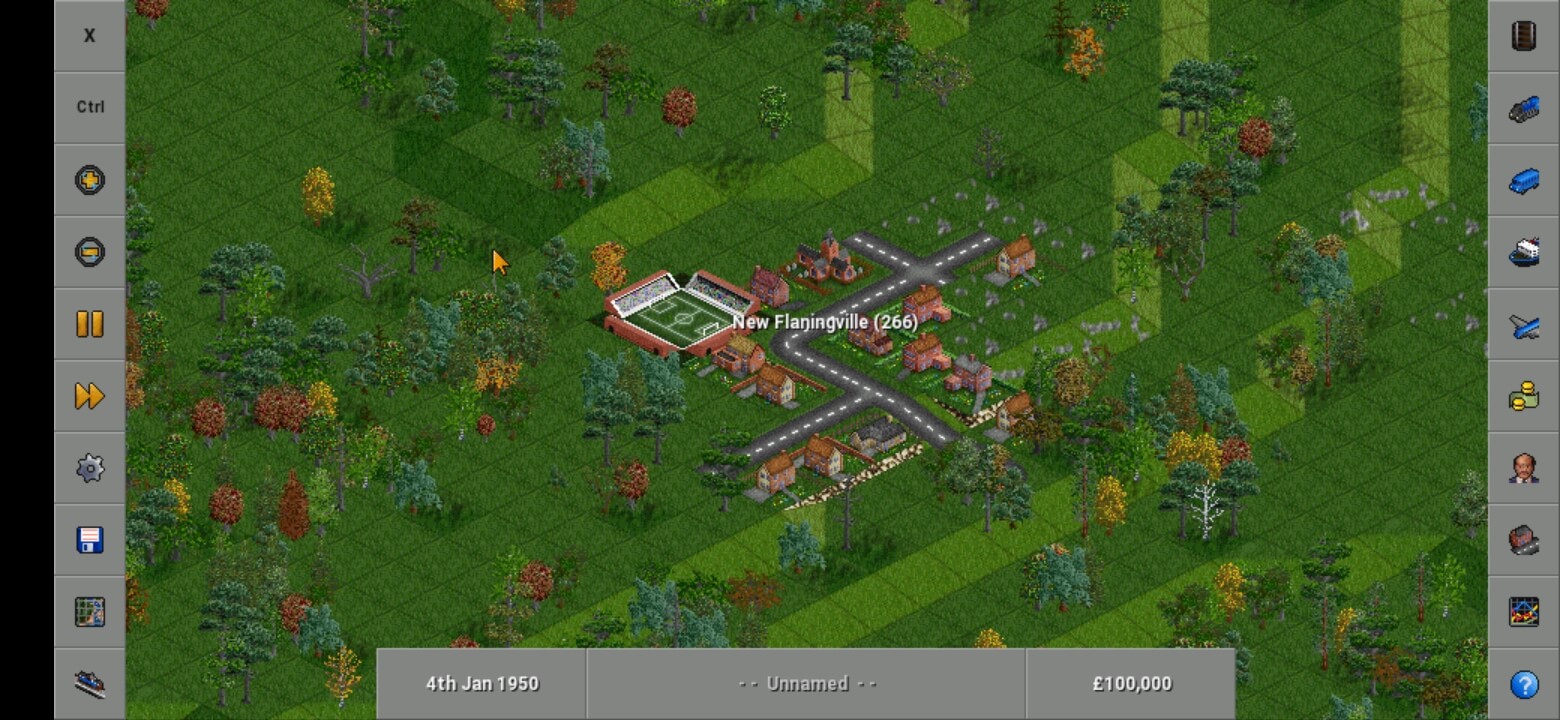 OpenTTD has lots going for it. Become your own tycoon without any of the associated risks with this realistic and compelling game. We've clocked up so many hours immersing ourselves in this game. And the online play adds a real dimension.
There is support for single player games against your Android device, as well as online multiplayer games.
It's definitely worth reading the project's tutorial before you start playing.
There's a real dearth of high quality open source software available for Android. That's a real shame! Fortunately OpenTTD is open source goodness.
---
Eligibility criteria
For an Android app to be awarded our love, it must satisfy the following criteria:
High quality with a good set of features, stable in operation and mature software;
No charge to use the app;
No intrusive ads in the program;
Open source and proprietary software can be included;
Apps where additional functionality is available for a payment can be included where appropriate.