Last Updated on September 1, 2020
In operation
Here's an image of qoob in action.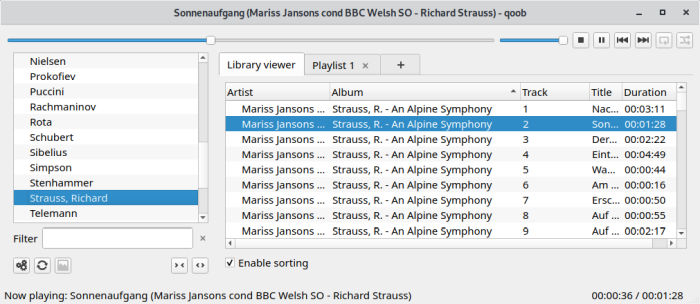 The interface is utilitarian in appearance. There's the usual playback slider, volume slider, and control buttons. There's also the usual shuffle and repeat buttons.
By default, album art isn't activated. If you like album art, click the Art Viewer button – it's the third button in the bottom left hand corner.
There's the obligatory playlist support too. It's simple to add and delete tracks to playlists, but they're not very well implemented.
Next page: Page 3 – Other Features
Pages in this article:
Page 1 – Introduction / Installation
Page 2 – In Operation
Page 3 – Other Features
Page 4 – Summary