Simon Tatham's Puzzles is a collection of 40 puzzles (39 are included with the Android app). They are re-implementations of existing game concepts.
Simon Tatham's Puzzles runs on a wide variety of operating systems including Android.
The author provides a manual for each puzzle.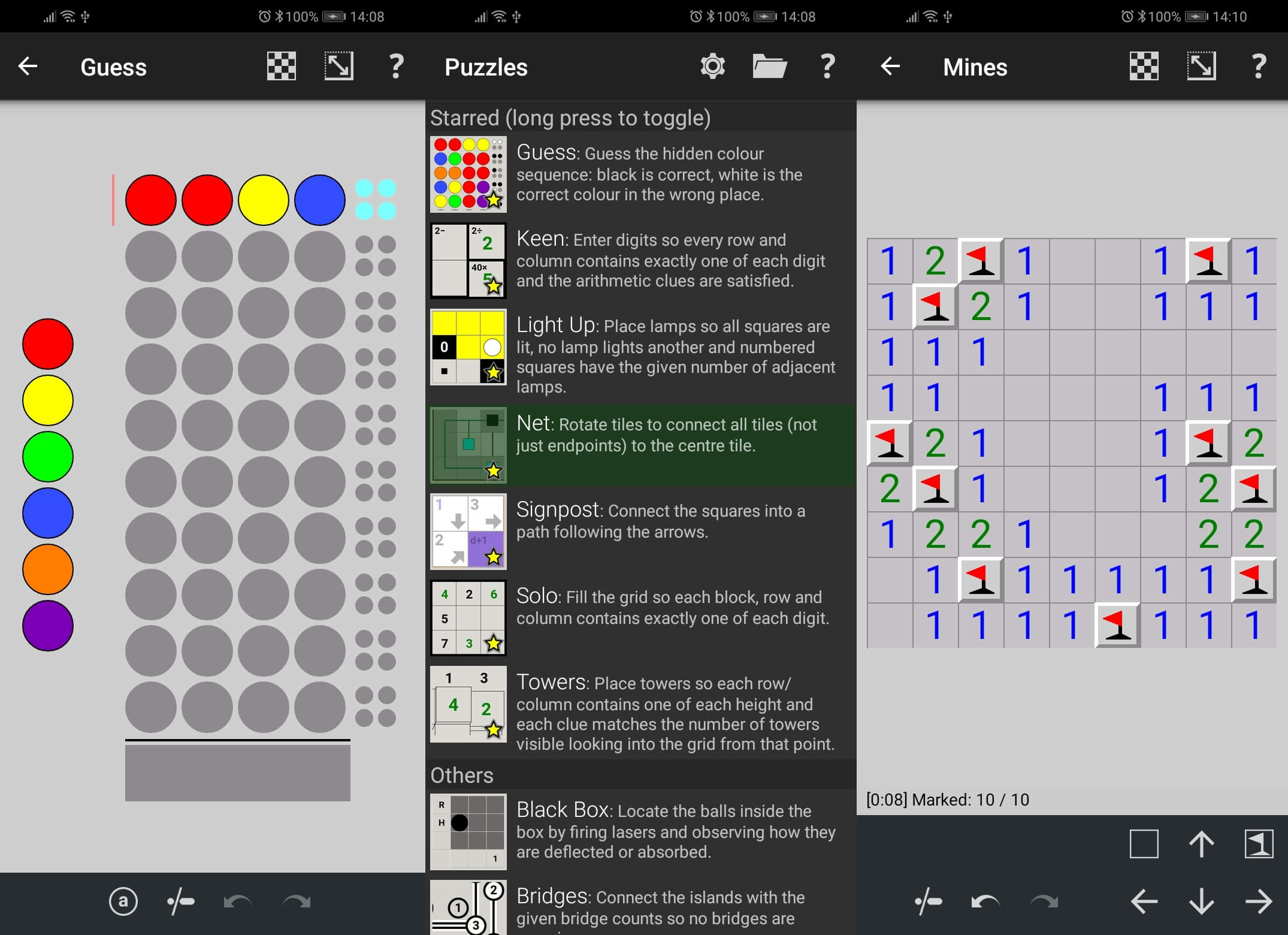 Simon Tatham's Puzzles is a motley collection of puzzle games. Quite a few of them are classic puzzles with Master Mind, Sudoku, and Minesweeper included. But there are lots you'll probably never have played before.
The portability of the games are one of their chief virtues. You can be just about anywhere, on any combination of hardware and operating system, and indulge in a few minutes of puzzling. That's the lead developer's intention. These games aren't intended to hog the whole afternoon. Instead, they are great to dip into when you need a brief diversion from whatever you are meant to be doing.
There's a real dearth of high quality open source software available for Android. That's a real shame! Fortunately every game in this Puzzle Collection is published under an open source license.
---
Eligibility criteria
For an Android app to be awarded our love, it must satisfy the following criteria:
High quality with a good set of features, stable in operation and mature software;
No charge to use the app;
No intrusive ads in the program;
Open source and proprietary software can be included;
Apps where additional functionality is available for a payment can be included where appropriate.